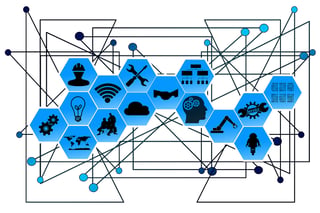 Wi-fi networks are an increasingly important component of many businesses' IT infrastructures. IDC predicts that by 2020, nearly 75% of the US workforce will be mobile-first. However, wi-fi networks expose businesses to new and potentially devastating risks, with 2017 shaping up to be a record breaking year for cyberattacks.
These increasingly dangerous threats raise countless questions as to how you should protect your business. To find the right answers, you've got to ask the right questions. Failure to do so can have a devastating effect on your business and bottom line.
Before you trust your organization's security to a managed security services provider (MSSP) or vendor, you need to look beyond slogans and promises and evaluate their answers to the following questions.
1. Can they address growing wi-fi vulnerabilities?
Given the increasingly sophisticated nature of cyber attacks, simply addressing known threats is no longer enough. New threats such as 2016's WindTalker attack, which steals passwords by studying the radio waves that comprise wireless traffic, occur on a regular basis. Failure to anticipate, detect, and respond in real time to new threats leaves your network dangerously exposed.
2. Will their solution support the latest wi-fi technologies?
The need for increased bandwidth, speed, and security is driving the development of wi-fi technology at a whirlwind pace. WAVE 2 Wifi, BYOD, IoT, SDN and low energy technologies will all drive the development of new wireless technologies. Your business cannot afford to be blindsided by these developments. You need a security solution that can seamlessly integrate new technologies without disrupting day-to-day operations, while ensuring the security and availability of critical data and resources.
3. Is there streamlined management across wired and wireless networks?
Managing today's complex network environment is a difficult challenge for even the largest businesses. With the arrival of threats such as Petya, you can no longer afford to simply react to breaches after they occur. Whether you're managing it or outsourcing administration to an MSSP, you need a security solution that provides single pane-of-glass management for applications and devices across wired and wireless networks.
4. Is there end-to-end visibility; reduced complexity of network management, application management, and device management?
Patching together a security system with products from different vendors leads to complexities and problems with interoperations that can create gaps in security. To stay one step ahead of the latest cyber threats, you need a comprehensive, integrated security solution that addresses all of your security with a unified approach you can manage from a central interface.
The answers to these questions can help you determine which MSSP or vendor is best equipped to protect your vital business assets, now and in the future.
Resilient has the expertise and solutions needed to protect your wired and wireless networks. A Fortinet partner, Resilient can bring the power of Fortinet's secure WLAN technology and award-winning security fabric to bear on the cyber criminals that threaten your business. Learn more.