Resilient focuses on offering our customers 'best of breed' solutions within our areas of expertise. We have established strong partnerships with our technology solution vendors, which allows us to provide the best value and knowledge in the industry.
Hewlett Packard Networking
---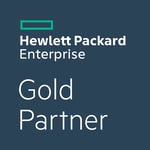 Gold Partner
Reduce complexities and costs while simplifying your network with a scalable solution that is the industry's leading choice. Pro Curve Networking by HP is a virtualized data center that works for small businesses, large enterprises, and even astronauts aboard the International Space Station.
2017 - Gartner's core research on products and services reinforces their positive view of HPE.

Gartner ranks HPE a Leader in five

Magic Quadrants

, across all of their core businesses.

>>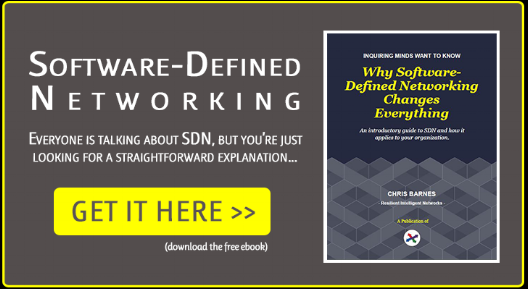 Aruba Networks
---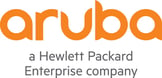 Authorized Partner
Aruba helps businesses engage #GenMobile with exactly what they need, at exactly the right time, no matter what the device or location. The leading provider of access management, network infrastructure and mobility application solutions, Aruba networks helps tens of thousands of customers around the world create next-generation mobility networks. Aruba designs and delivers Mobility-Defined networks that empower a new generation of tech-savvy users.
2017 - HPE Aruba: A Leader in the Gartner Magic Quadrant for Wired & Wireless LAN Access Infrastructure >>
---
Fortinet
---

Platinum Partner
The security of data is the backbone of any business or organization, and Fortinet provides security solutions that save money while ensuring the integrity of network users against viruses, malware, spyware, worms and other security intrusions.

Check out FortiGuard's real-time global threat protection map. Threat Intelligence in Action! >>
Exinda Networks
---

Gold Partner
Match the needs of your Wide Area Networks with the correct network operation. This leading global supplier of high quality network performance optimization and monitoring systems helps increase productivity and reporting, while aiding application acceleration.
Exinda, a global provider of network orchestration solutions, is positioned by Gartner in the Visionaries Quadrant of the 2015 "Magic Quadrant for WAN Optimization." This is the third consecutive time Exinda has appeared in the Magic Quadrant.
Intradyn
---

Intradyn is a recognized leader in the eDiscovery and archiving markets, producing leading edge products for small and mid-sized businesses, organizations, and governments.
---
Silver Peak
---

Silver Peak is the leader in building SD-WAN & hybrid WANs empowering enterprises and service providers to securely connect users to applications. Silver Peak gives enterprises and service providers the flexibility to securely connect users to applications via the most cost-effective source of connectivity available. With Silver Peak's WAN solutions, customers can augment or replace MPLS networks with secure broadband Internet connectivity, (often referred to as an SD-WAN) while dramatically reducing WAN costs and complexity. Customers benefit from unprecedented levels of visibility, control and security over all traffic traversing the WAN, while improving application and network performance. With Silver Peak, sites can be rapidly and non-disruptively extended, moved, or changed as business demands evolve.
WATCH! Broadband Your WAN with Silver Peak >>
Bitdefender
---

Bitdender is a global security technology company that provides cutting edge end-to-end cyber security solutions and advanced threat protection.
Trusted by more than 500 million users spanning enterprises, service providers, small businesses and consumers in more than 150 countries, Bitdefender is trusted to be ahead in delivering hybrid infrastructure security you can rely on.
ShoreTel
---

ShoreTel's unified communications capabilities change the way people work by integrating communications tasks currently performed with separate tools.
Kaspersky Labs
---
Platinum Partner
Client based security is crucial to securing an infrastructure. Kaspersky offers an award winningsolution with the best support in the industry.
2014 - Kaspersky Lab Named a "Leader" in the 2014 Gartner Magic Quadrant for Endpoint Protection Platforms for third year in a row.
---
Talari
---

Talari offers businesses a better way to WAN by bringing real-time, packet-level intelligence to the network, creating a Software Defined THINKING WAN (SD-WAN) that results in increased capacity, improved reliability, higher quality and lower costs across MPLS WANs, Hybrid WANs and WAN to Cloudconfigurations. With Talari, applications are not impacted by underlying network issues, user productivity is unencumbered and the business can finally run at full speed with ease.
Aerohive
---

Platinum Partner
Aerohive Networks unleashes the potential of enterprise Wi-Fi, enabling customers to stop buying copper, move applications to the air, and maximize workforce productivity. The company's award-winning cooperative control architecture eliminates costly controllers, saving money and providing unprecedented resiliency, up to 10X better application performance, and an opportunity to start small and expand without limitations.
2014 - Aerohive Networks positioned as a Visionary in the 2014 Magic Quadrant for the Wired and Wireless LAN Access Infrastructure.
Impero Software
---

Elite Partner
Impero Education Pro is the only IT management console designed for K-12 schools that makes it possible to remotely view and manage iPads, Chromebooks, PCs and Macs. Put power at your fingertips with the best district-level solution for managing student devices across multiple locations. Impero's Remote Monitoring & Management Software for Schools was designed to promote a better, safer and more dynamic learning environment!
Leviton
---

Certified Installer
Leviton provides first class end to end cabling, from copper to fiberand ethernet to 10Gig. Resilient is able to certify our solutions and offer Leviton Lifetime Warranties.