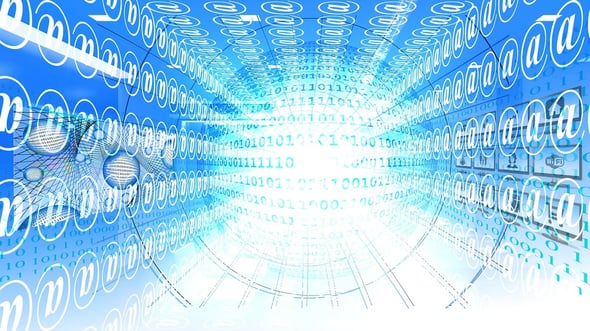 Unified Threat Management (UTM) provides an easier to maintain, less expensive and a more efficient network security solution that is extremely effective at stopping threats. Rather than managing and monitoring an assortment of components throughout the IT infrastructure, administrators can instead focus on a single vendor solution. UTM platforms traditionally include: firewalls, gateway security, network intrusion prevention systems, secure remote access, malware protection and automatic system updates.
Increased Responsiveness and Accuracy
When utilizing multiple products that aren't built to be integrated and to complement each other's strengths, there will inevitably be holes in the security landscape. The blind spots are difficult for IT security administrators to uncover with disparate solutions. UTM platforms increase the effectiveness of your security as a whole, improving upon the strength of each component and making it far less likely that an organization will experience an intrusion.
Improved responsiveness of a UTM solution is a direct consequence of streamlined monitoring and management. Rather than tracking alerts, logs and notifications from multiple programs, an administrator only needs to pay attention to a single comprehensive dashboard.
Simplified Patch Management
Without UTM the act of trying to keep up with patch management can be an administrative headache. Many different products means multiple release dates and different delivery methods to update software patches that introduce vulnerabilities from outdated or non-compatible products. A one-vendor UTM offering with centralized management, means administrators are able to consolidate updates and communications to ensure that they can be fully protected from a wide range of threats, targeted at different areas of the network. With only one point of contact, patch management is greatly simplified as fewer devices would need to be updated and patched when a new version or fix is released.
Lowered Cost of Adoption and Maintenance
UTM platforms are generally less expensive than purchasing individual components alone. There is a single fee for licensing or a monthly service fee rather than a multitude of separate upgrade, service and technical support contracts. Additional savings can be realized from streamlined and reduced upgrade costs.
Maintaining a single platform to monitor activity results in less administrative overhead and fewer IT support requests. It also means fewer licenses to purchase. Fewer hours will be spent training IT staff as a result of the one vendor approach.
Faster and Better Technical Support
Integrating multiple security products can lead to incompatibilities and issues that need to be resolved through technical support. Technical support calls cost time and resources and a unresolved issues can result in a compromised security posture. As an organization changes and grows the cost of keeping up to date with multiple systems will also grow. Technical support through a single UTM vendor not only reduces the costs, the solutions more effective and amount of administrative time is minimized.
FortiGate, UTM Platform
Unified Threat Management was originally developed for the SMB market and has expanded to include branch offices up to large enterprise environments. Fortinet pioneered the concept of Unified Threat Management (UTM) and is leader in advanced threat research capabilities to keep organizations protected and out ahead of the latest threats. Whether you need a simple firewall or a complete UTM installation, the FortiGate Network Security Platform delivers unmatched performance and protection while simplifying your network with broadest range of network security and services including: firewall, VPN, traffic shaping, IPS, antimalware, application control, data loss prevention, and vulnerability management from a single platform.
Expert Help
To answer questions about what UTM security solution is best for your organization, it is helpful to work with systems integration experts. Resilient Intelligent Networks is a secured network services partner of Fortinet and other top tier technologies with the expertise to develop the best cybersecurity solution for the unique needs of your organization.