As the Mac attack surface widens, users become more vulnerable to ransomware attacks. Historically, the assumption has been that Macs are more secure. But the reality is that PCs and Androids are no more vulnerable than Mac devices, though the idea that they are is still widely accepted as truth.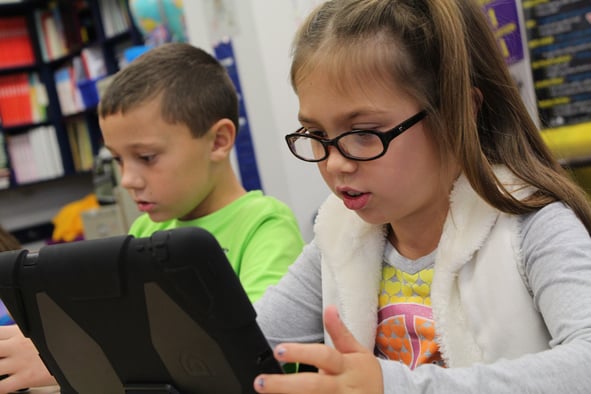 Macs have long been thought to be more secure than other platforms because of Apple's customized security tools. The hardware was more expensive and Mac represented a far smaller percentage of the market share than Windows, which meant that hackers had to work a little harder to gain meager return on investment.
According to Campus Technology, "Ninety-four percent of higher education institutions in a recent survey said they use Apple's iPad to enhance learning, while 80 percent use Mac devices. And 87 percent have seen a large increase in both Mac and iPad adoption over the last year."
The K-12 sector has seen similar rates of Mac device adoption as they become favored tools to enhance learning; not only for ease-of-deployment purposes, but also because of the widely-held belief that it's easier to maintain a secure environment on Apple devices.
Having 'better security' has great appeal for the education sector, and many users also feel that Apple devices require less maintenance. Given the overall user preference in both K-12 and higher education, the use of Apple devices has steadily grown in the education sector.
What are the threats?
Ransomware attacks have grown more widespread because they, like most other technologies, are available as a service at relatively low costs.
Apple computers and devices are targeted less frequently than Windows systems; but this has little to do with the vulnerability of the OS. While many of the most common threats to Mac devices are in Adware, the recent discovery by Fortinet of ransomware targeting Macs highlights the need for strong prevention measures in education.
If the education sector can learn anything in the wake of the WannaCry attack, it's that there is now a greater understanding that ransomware has the potential to spread quickly and cause a lot of damage.
That's why security practitioners throughout the education sector need to take advantage of the summer break to hone in on securing their environments and mitigating risks.
Security steps to take this summer
While students are on vacation, administrators can take a number of steps to improve security, and prepare to prevent and mitigate ransomware. These include applying software patches as soon as they're available, updating or replacing vulnerable systems, backing up devices, and encrypting sensitive data at rest and in transit. For more ransomware prevention steps, take a look at the recommendations recently shared by our partner, Fortinet.
Resilient can deliver the data protection and recovery solutions required to ensure your organization is not left to the mercy of hackers in the wake of a ransomware attack.