As technology transforms every aspect of our lives, it is becoming a core component of K12 education. For most school districts; however, outdated infrastructure presents a challenge because it cannot support the demands of classroom technology—rendering it inadequate for cybersecurity.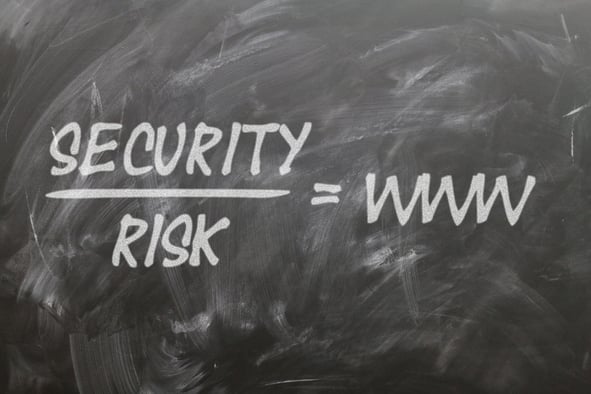 As students head out for summer vacation, K12 administrators are already planning how to address new challenges come September, including cybersecurity. How confident are you in the capabilities of your school district's security technology to provide the right balance between learning, administrative efficiencies and cybersecurity?
Digital Technology Embedded Into All K12 Aspects
The growing trend of personalized education relies on digital technology for classroom instruction, such as mobile devices and apps. Even state proficiency exams are being delivered to students online, starting at the elementary school level.
Schools are also migrating their parent communication to digital channels. And while spending on all these tools and new computers is a top priority, infrastructure security is often an afterthought.
Risks Increase Exponentially
K12 institutions are on cybercriminals' radar. Because bad actors look for the lowest-hanging fruit, the relative substandard security of school district IT networks provide an easy way in.
Compounding the appeal is the high, black market value of the data K12 school districts control — from payroll information to student records. Just the sheer amount of the personally identifiable information make districts an attractive target.
7 Steps to Prevent, Detect and Mitigate Data Loss
Fortunately, there are basic steps school districts can take to protect student data. Here are seven:
Monitor data flow. Take inventory of your data flow and monitor outbound data. Make sure you have policies in place for protecting data and preventing loss or compromise.

Secure all devices. It's imperative to secure every device that connects to the network. That also means carefully weighing the risks before allowing BYOD, and creating and enforcing policies if you do.

Use web filtering. Web-filtering technology not only helps school districts comply with laws such as the Children's Internet Protection Act, but also helps to prevent malware infections and other online attacks.

Encrypt data. Cyber insurance practitioners know that even the most robust defenses can be penetrated — encryption is the best way to ensure that your data doesn't fall into the wrong hands when your network is breached.

Train staff. Humans are the weakest link when it comes to cybersecurity. Educating staff and teachers about basic cyber hygiene is no longer optional.

Educate students. Savvy students may be tempted — and capable — of breaking into the school's network, but "digital citizenship" lessons can help them understand the implications of those kinds of actions.

Keep infrastructure up-to-date. Implement a policy for keeping software and systems patched and upgraded regularly.
Most school districts don't have the in-house expertise to keep up with the ever-evolving cybersecurity threat landscape. By working with a knowledgeable network security provider, you will get access to the experts who can guide you through the steps to prevent, detect and mitigate risk.
Resilient Intelligent Networks, a Fortinet partner, offers K12 educational institutions a combination of the latest cybersecurity and IT technologies with a team of experienced professionals who can tailor solutions to your school district's unique needs.