Technology trends such as the cloud, IoT, BYOD and the borderless enterprise combined with the increasing sophistication and persistence of cyber threats are adding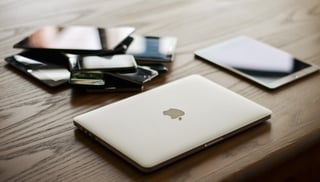 to the vulnerability of the endpoints that connect with organizational networks.
In response, a growing number of technology vendors sharpening their focus on endpoint protection. A 2016 report by R&R Market Research; in fact, predicts that in the next four years, endpoint security will comprise the largest share of the growing security-as-a-service market, totaling approximately $17.38 billion.
With so many endpoint security options to choose from, how can you be sure your solution is the best approach for your organization? To help answer that question, here are 10 signs your endpoint security solution has what it takes to protect you in modern threat environments.
Centralized, intuitive management. When you're deploying a large number of widely dispersed endpoints, the last thing you need is a poorly designed, complicated management interface.
Simple configuration of rulesets after deployment, allowing you to filter out behaviors that may be a threat in some environments but not yours.
Automatic updates and integration of the latest threat intelligence from a global data stream.
Reduction of heavy loads on endpoints that compromise network performance.
Seamless integration into your existing security architecture, no matter how complex.
Interoperation with technology solutions like sandboxing and other behavioral analysis tools; to ensure you're not just relying on signatures and rulesets to identify potential threats.
Your endpoint security solution provides cross-correlation of data across the security infrastructure to facilitate immediate threat detection.
It combines existing knowledge of attacker TTPs (tactics, techniques and procedures) with new threat detection data.
If can remotely isolate and remediate compromised endpoints.
It's not just a point product, but one part of a comprehensive security platform with firewalls, web filters, IPS/IDS and other tools.
Fortinet FortiClient Scores 10 out of 10 in Endpoint Protection
One of the best and most comprehensive endpoint security solutions available today is FortiClient by Fortinet. FortiClient, is a simple-to-manage, scalable endpoint protection platform that can be integrated into your existing security infrastructure or deployed as part of the Fortinet Security Fabric architecture.
FortiClient allows you to not only centralize management but also remotely initiate AV scans and isolate compromised endpoints. In addition, it enables you to remotely protect a range of different devices and platforms including iOS, Android, Linux, Window and OS (Apple)—regardless of location.
Other capabilities include facilitation of secure connections to enterprise assets using VPN with single sign-on (SSO) and two-factor authentication. As part of a comprehensive security stack with advanced Fortinet sandbox technology, FortiClient goes beyond just detecting and remediating known threats to also identify, analyze and mitigate previously unknown malware and exploit attempts. FortiClient can also be integrated with FortiAnalyzer — Fortinet's centralized network security logging and reporting solution — to efficiently create endpoint activity reports.
A partner of Fortinet, Resilient can deliver all the advantages of FortiClient so your endpoints are properly protected at all times. Contact us to learn more.