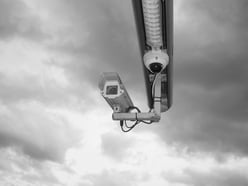 If you aren't thinking about using new technologies like mobile, IoT and big data to improve
the customer experience, accelerate time to market and lower costs – your time in today's increasingly digitized business world could be limited.
But how do you move to a successful digitization model? The answer for a growing number of businesses is secure implementation of a hybrid cloud. That's the conclusion of a recent IDC study finding that as the vast majority of organizations (92%) pursue a digital business strategy, nearly as many (88%) find hybrid clouds to be a critical enabler.
Hybrid Clouds Jumpstart Digitization
Hybrid clouds that combine private IT infrastructure and public cloud services can help jumpstart digitization by supporting innovation. They allow organizations to keep traditional workloads on premise, while using the cloud to spin up new applications and digital business models quickly and efficiently.
In the IDC study, 75% of respondents said hybrid clouds helped them speed IT delivery, giving them the agility and innovative capabilities to pursue digital transformation. Respondents also cited an average reduction in IT costs of 24%.
Cloud Security Keeps Digitization on Track
As the business benefits of hybrid cloud adoption mount, it's only logical that businesses will consider putting higher volumes of critical, digital assets in the cloud. This puts the issue of hybrid cloud security squarely in the spotlight. To keep digital business initiatives on track, critical/sensitive hybrid cloud workloads must be secured as they move:
To and from the cloud: Data leaving or entering the cloud must be subject to the same level of scrutiny and security as any data entering or leaving the traditional corporate network. This means tools like firewalls, intrusion detection/prevention systems (IDS/IPS), application control and content filtering must not only work on-premise and in the cloud, but be coordinated between the two to ensure data is protected and secured end-to-end.

Within the cloud: All too often, visibility is lost once corporate data enters the cloud. True hybrid cloud security means enabling organizations to maintain control over data as it moves within the cloud, including from one virtual machine to another. It must also ensure the security of workloads within typical multi-tenant environments — working with cloud vendor solutions to track and mitigate vulnerabilities and enforce security policies end-to-end.
Fortinet Security Extends To Cloud
It's a tall order, and one that our partner, Fortinet, is addressing head on. Fortinet provides a variety of centrally managed physical and virtual security appliances – including tools like next-generation firewalls, IDS/IPS, anti-malware, endpoint security and more – designed to work both on-premise and in the cloud with single-pane-of-glass administration.
When deployed on a security fabric architecture, Fortinet security technologies communicate and collaborate across on-premise network infrastructure and in the cloud, sharing threat information and indicators of compromise (IoCs), and cutting off points of attack swiftly and efficiently. Fortinet's cloud security solution ensures that all data is protected no matter where it resides and no matter how it moves from your site to the cloud and back again.
An experienced network solutions provider, Resilient Intelligent Networks has the best-in-class expertise and technology to help you protect your hybrid cloud infrastructure as you pursue digital business success. Learn more.