---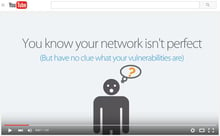 Fortinet's Cyber Threat Assessment will give your organization in-depth information about the current state of your network security, covering key areas of security threats, productivity and performance.
Check out this video to learn more and what it takes to get your network setup for a cyber threat assessment. (Sneak preview: It's FREE!)
---
Are you concerned about getting breached?
Do you have the visibility you need into your users productivity?
Are you looking to upgrade from a traditional firewall to a next generation firewall?
Are you looking at refreshing your firewalls soon, or adding additional firewalls to your growing organization?
Do you have to manage multiple point security products?
Do you have a web filtering or IPS service renewal coming up?
Is your current firewall delivering the performance you need to keep up with the speed of your network?
If you have any of these questions, then contact Resilient for your no obligation Cyber Threat Assessment. Resilient provides network security solutions that will address all of your security concerns and protect your organization, users, and data.
---