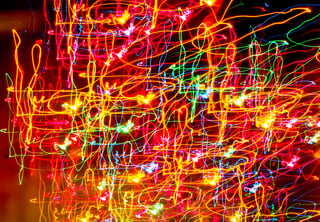 Consolidating all of your cyber security solutions under one roof with Unified Threat Management (UTM) provides an easier to maintain, less expensive and more effective network security infrastructure. Rather than managing and monitoring an assortment of components throughout their IT infrastructure, administrators can instead focus on a single platform. UTM platforms traditionally include: firewalls, gateway security, network intrusion prevention systems, secure remote access, malware protection and automatic system updates.
Increased Responsiveness and Accuracy
When utilizing multiple products that were not designed to interoperate, it is inevitable that security holes can occur, and a cyber security vulnerability may not show its face until it's too late. UTM platforms protect and improve upon the strength of the individual components making it far more likely to catch a threat before it can infiltrate the system.
As a one vendor solution, United Threat Management is much easier to manage and more responsive. The ease of use that comes with a UTM solution is a direct consequence of streamlined monitoring and management. Rather than having to track alerts, logs and notifications from multiple programs, an administrator needs only to pay attention to a single comprehensive dashboard.
Lowered Cost of Adoption and Maintenance
UTM platforms are generally less expensive than purchasing individual components alone. There is only a single fee for licensing or monthly service rather than a multitude of separate upgrade, service and technical support contracts. Additional cost savings are discovered from streamlined and reduced overhead as having a single platform to maintain and monitor results in less administrative time and fewer IT support requests. As a bonus, there are also fewer licenses to purchase. A UTM also requires less training, as only a single platform needs to be learned.
Faster and Better Technical Support
Integrating multiple security products can lead to system incompatibilities that need to be resolved frequently through technical support. Technical support calls cost your organization in time, money and productivity losses. When a security system is malfunctioning, it can cause significant business disruption to your employees and your customers. For those who are concerned about their network and IT infrastructure security, a UTM solution is almost always the preferable answer. Unified Threat Management is more responsive and easier to manage than traditional security solutions, and are simply more effective.
A Team of Experts to Help
At Resilient Intelligent Networks, a team of knowledgeable network security experts can evaluate your needs and recommend the best solutions for your unique organizational requirements. Resilient Intelligent Networks partners with Fortinet and other best-in-class technologies to implement solutions that meet your organization's budgetary and infrastructure needs.
Fortinet's FortiOS provides all-in-one network security protection that's easy to deploy and manage. Besides offering the industry's best firewall, intrusion protection and VPN, you get Advanced Threat Protection that fights against advanced persistent threats (ATPs) and additional features such as, email filtering, data-loss prevention and vulnerability scanning – complete Unified Threat Management (UTM).