We just ended a year where ransomware became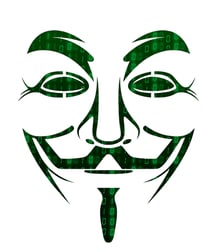 an international story. Financial systems were targeted. Healthcare systems were targeted. Cyber extortion losses skyrocketed, with the FBI reporting ransomware is on track to become a $1 billion a year crime.
In 2017, the ransomware problem will only get worse. Here are 8 ways:
Ransomware gets more personal. In 2016, ransomware attacks were scattershot. In 2017, attacks will target high-worth individuals, seizing social media accounts and threatening to post compromising information.

Protection becomes an investment. In 2016, security was about blocking the threat and backing up files remotely so they could not be seized in an attack. With experience, experts are now able to offer anti-ransomware protection, which will cost a fraction of what an attack will cost in dollars and customer trust.

Password managers will become a huge target. Apple's Keychain manager has been hacked already. The digital vaults you use to store passwords will be under attack regularly in 2017.

Your digital wallet becomes more vulnerable. So many financial systems are now available on your phone or online – with apps, plugins and digital wallets offering up a shiny new pile of funds to attack. Each offering will be tested out by hackers, perhaps by the criminal syndicates that collected banking Trojans in the past.

Exploit kits will come back. Older exploit kits can be blocked, so hackers have gone back to the old ways of spreading malware through phishing and whaling. This has created an appetite among hackers for a new, sophisticated exploit kit to emerge — and security researchers are already on the lookout.

TTS scams return with a vengeance. Tech support scams (TSS) are now being used to deploy malware and extortion ware.

IoT becomes the new, worst weakness. It's now an open secret that code for malware is posted on hacking forums and even legitimate sites like GitHub. We saw how in 2016 the Internet of Things was weaponized on a grand scale by botnets. With more IoT devices connecting to networks constantly, possibilities to exploit them will explode.

Security board members move up the ladder. The small pool of security professionals in the U.S. are now being tapped to join executives in the boardroom. Their expertise will be required as security becomes one of the top business priorities of the year.
What can you do?
While there's no end in sight to ransomware, there are steps you can take to protect your business:
Read more Ransomware insights >>
A partner of Fortinet and managed security services provider, Resilient can deliver a layered security strategy as part of an integrated, collaborative platform. We offer the Fortinet Security Fabric to link different security sensors and tools across the cloud, data centers and all endpoints — so they can work together to coordinate responses to any potential threat. Contact us to learn more.